AIJA News
14 June: International Fair Trial Day and the Ebru Timtik Award
14 June 2021
The right to a fair trial has long been recognised by the international community as a fundamental human right, without a fair trial every individual risks becoming the victim of a miscarriage of justice.
Ebru Timtik was one of 18 lawyers in Turkey who were members of the Progressive Lawyers Association, some of which were working at the People's Law Office, made subject to a prosecution in the Istanbul 37th Assize Court under Articles 314 and 220 of the Turkish Penal Code for terrorist offences. She and her colleagues were convicted on 20 March 2019 after a trial during which basic procedural safeguards and internationally recognised fair trial principles were ignored. Her conviction was based on the testimony of anonymous witnesses, many of which gave inconsistent testimony in relation to alleged facts and time periods. Lawyers acting in her defence were frequently prevented from participating in the proceedings and in some circumstances were excluded.
The defects in the trial process led Ebru Timtik together with one of her colleagues, Aytaç Ünsal, to commence a "death fast" following a hunger strike which began on 5 April 2020, the Turkish "Day of the Lawyer". Sadly, on 27 August 2020 Ebru Timtik died whilst continuing to protest both her innocence of the charges on which she had been convicted, and the lack of respect for fundamental fair trial principles in the criminal justice system which had prejudiced both her and her colleagues, and many thousands of other individuals in Turkey.
International Fair Trial day - 14 June
In recognition of Ebru Timtik's sacrifice, a number of international bar and lawyers organisations (including AIJA), have come together to arrange an annual "International Fair Trial Day" which will be observed every year on 14 June. Steps are also being undertaken to introduce a new annual Ebru Timtik Award to recognise an individual or an organisation who has, or which has made an exceptional contribution towards securing fair trial rights in the country on which the International Fair Trial Day is focusing for the year in question. Each year a conference will be held, either online or at a physical location in a country chosen because of the level of concern with regard to the lack of respect for fair trial rights in that jurisdiction at that time. There will also be events in the countries across the word on each International Fair Trial Day to raise awareness of the situation in the focus country.
The International Organisation of Young Lawyers (AIJA) fully supports this initiative and wishes to raise awareness on this important issue and to continue to keep Ebru Timtik's memory alive.
To find out more about the International Fair Trial Day, read the statement here.
The Inaugural International Fair Trial Day event will take place later today (15.00-17.20 CEST) online. Watch it live on YouTube.
---
Great partial victory from AIJA member in significant human rights case involving the right to vote
18 February 2021
Rodrigo Da Silva, an AIJA member native from Uruguay and an American citizen, shares his story on his partial victory related to violations concerning the right to vote by Uruguayan citizens living abroad.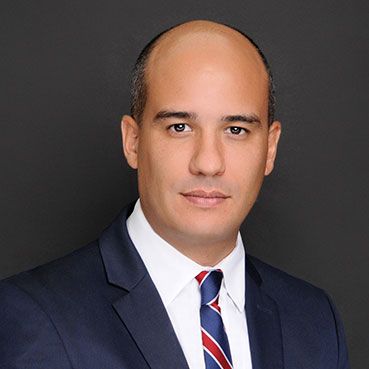 Rodrigo Da Silva Law
In 2011, I filed a petition against my native country of Uruguay with the Inter-American Commission of Human Rights (IACHR) where I am acting in dual capacity as petitioner and counsel. The petition deals with violations concerning the right to vote by Uruguayan citizens living abroad which are estimated to be about 15-20% of the total Uruguay citizenry (there are 3.4 million citizens residing in Uruguay and about 800,000 residing abroad). Uruguayans living abroad can only participate in all national elections if they travel to Uruguay on the date of the election. In other words, there is no mechanism to cast absentee ballots from abroad and it is now the last country in South America that is disenfranchising its citizens in this regard. The lack of implementation of a system for casting ballots from abroad is not only a violation of the Uruguayan Constitution which provides that "every citizen is a member of the sovereignty of the Nation, and as such is both an elector and eligible", but also violates the American Convention of Human Rights. More importantly, there is no legal proceeding in Uruguay that a citizen like me can bring to compel government officials to implement a system to exercise a right that is being violated by omission or for lack of procedures which is also a separate violation of the judicial protection section of the American Convention.
Proceedings at the IACHR have 2 stages, a jurisdictional one call admissibility where the IACHR decides if the petition meets the jurisdictional basis of exhausting local remedies, if it has been brought within the applicable time, and if it does involve the violation of substantive provisions of the American Convention. Then, if cases are "admissible", a formal case is opened and the case proceeds to the merits stage. On 25 April 2020, the IACHR issued the attached 3-2 decision in Spanish which found my petition to be admissible and hinted that I should prevail on the merits. The IACHR found that I had exhausted local remedies, that the petition was filed timely as this is an ongoing violation, and that the petition asserts potential violations of Articles 23, 24 and 25 of the American Convention as set forth in Articles 1.1 and 2 of the same.
If I were to prevail on the merits, the Uruguayan government would be directed by the IACHR to implement a system for Uruguayans living abroad to cast votes in national elections, failing which, the IACHR may file an action with the Inter-American Court of Human Rights wherein the IACHR would be the actual plaintiff/petitioner and I would be entitled to participate as a victim. In December 2020, I filed my supplemental memorandum dealing with the merits phase of the case and I am hoping to get a hearing in Washington, DC where the IACHR is headquartered or to present through videoconference oral arguments to further bolster the legal arguments made in the written submissions. Unlike many other countries, the vote of the citizens living abroad can change the outcome of elections in Uruguay.
The Oriental Republic of Uruguay is divided in 19 states (they are called "Departments"), Uruguayans living abroad are commonly in local parlance as "Departamento 20" ("D20" or in English "Department 20"). As you can see from the chart, D20 is the second state by population in a symbolic country that would count all of its citizens living abroad. This shows in a very graphic way the significance in the case, especially considering our current and sitting President won the last election by only 37,000 votes, see here.
Read the IACHR document issued on 25 April 2020, available in Spanish
Read Rodrigo' supplemental memorandum, available in Spanish
Chart source: INE – Censo 2011 y Ministerio de Relaciones Exteriores
---
The Day of the Endangered Lawyer: A struggle to protect Azerbaijani lawyers
21 January 2021
AIJA has joined again this year the international coalition of 32 law organisations and bar associations in recognising the Day of the Endangered Lawyer, which is commemorated on 24 January every year.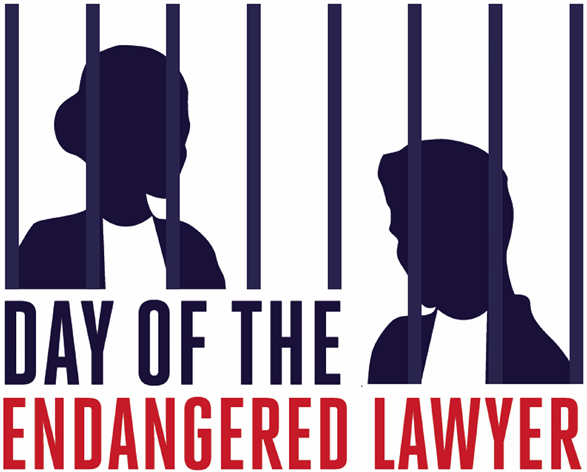 On 24 January 1977, four trade union lawyers and an employee were killed in their Madrid office simply for doing their job. Since 2010, this date is remembered as The Day of the Endangered Lawyer. On this special day, international lawyers raise awareness about the number of legal professionals who are being harassed, silenced, pressured, threatened, persecuted, and in some countries tortured and murdered for their work; and they initiate, or further develop a national discussion about ways to protect lawyers.
In the past few years, the Day of the Endangered Lawyer discussed about ongoing threats in countries such as Egypt, Turkey, China, Colombia, and Pakistan. This year, the 11th Day of The Endangered Lawyer focuses on the challenges of Azerbaijani's lawyers.
Although Azerbaijan has ratified the most important international human rights treaties, authorities continue to violate them. These human rights violations have been noted by international institutions and non-governmental organisations. Furthermore, in 2018, Azerbaijan introduced a law that prevents lawyers who are not members of the Azerbaijan Bar Association (ABA) and other law practitioners from exercising their profession.
The struggle to protect Azerbaijani lawyers - Petition
AIJA, along with other international partners, has signed a petition calling on the Azerbaijani government to fully implement the ratified international human rights treaties, to ensure that lawyers that have suffered damages are compensated, secure that the independence and role of lawyers are respected by all government institutions, among other vital measures.
To learn more about the Day of the Endangered Lawyer, visit the website here.
To find out more about the status of lawyers in Azerbaijan, read the petition here.
---
Load more